Ep#19 – Jamey Schrier: Practice Freedom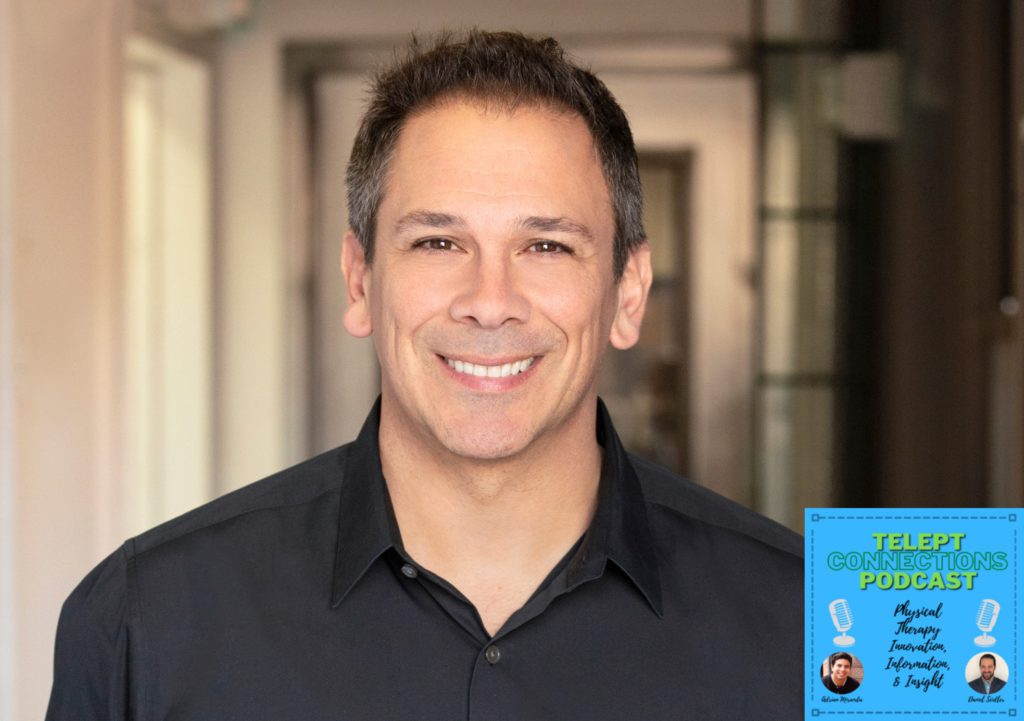 The TelePT Connections Podcast
Information, Innovation, Insight on Physical Therapy, Telehealth, and the future of healthcare. Your hosts, Daniel Seidler and Adrian Miranda have lots to say, and they also love learning from others. Guests include PTs, healthcare business leaders, healthcare tech innovators, and investors. We meet at the crossroads of healthcare and technology to discuss the future of human health and wellness.
Welcome to this episode of the TelePT Connections Podcast. Thank you for all your comments on LinkedIn, Twitter and your podcast apps. They mean so much to us. Please continue to comment and be sure to subscribe to the podcast.
This week, Daniel Seidler is joined by Jamey Schrier, PT. Jamey is an author, former practice owner and founder of Practice Freedom U. PFU solely focuses on helping practice owners work less, learn more, and reignite their passion for patient care. His book, The Practice Freedom Method has been an Amazon best-seller. Jamey is on a mission to help ambitious practice owners achieve their dreams of what is commonly called Practice Freedom.
We had a great conversation and I really enjoyed Jamey sharing his ideas and challenging mine. I hope you enjoy it too.
You can find Jamey Schrier here:
Book: The Practice Freedom Method: The Practice Guide to Work Less, Earn More, and Live Your Passion. Facebook: Practice Freedom U Linkedin: Jamey Schrier Twitter: @jameyschrier Youtube: Practice Freedom U
Best method of contact – support@practicefreedomu.com
Find Daniel Seidler here:
Twitter: @dseidler
LinkedIn: Daniel Seidler
The Future of Physical Therapy is HERE – TelaPT
Please subscribe to the podcast.
We hope you enjoy this episode.