Episode 86 – How an AI Design Team Helps Medtech with Moshe Safran, PhD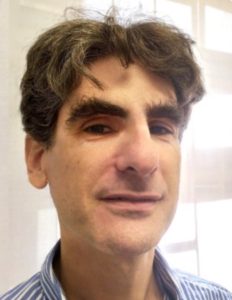 I will start with a Question – Does a MedTech product have to have AI as a direct component to be considered enhanced by AI? The answer is "No". AI can contribute to the success of a product or service in many ways.
Today we continue with the subject of Artificial Intelligence.  What is different is that we approach the subject from the view of a company that helps MedTech companies create AI based software that assist their clients products in one of three ways. Our guest today is Moshe Safran, PhD, CEO of RSIP Vision USA.  Moshe and his team have been helping companies for years with their AI related challenges. By the end of this podcast, we should have you thinking outside the box in terms of how AI works with and can support products.
Links to Moshe and RSIP Vision are below in the show notes.
Thanks for listening in today.  If you like this podcast, please refer it to a friend simply by using the share link on your podcast player.  If you want to learn more about the MedTech Leaders' community, go to medtechleaders.net. By the way, some of you participated in the offer to join the community in February and March.  This has resulted in the promised matched contribution to HERhealthEQ.org.  Thank you very much!!  The money will go to help women in the third world get access to critical medical instrumentation.
Now Go Win Your Week!
Moshe Safran, PhD, LinkedIn Profile link
RSIP Vision website link
Ted Newill's LinkedIn Profile link 
More Medical Device Success podcasts link
Medical Device Success website link 
MedTech Leaders Community link
Link to Ted's contact page