The Fantasy Doctors Show – Week Seven!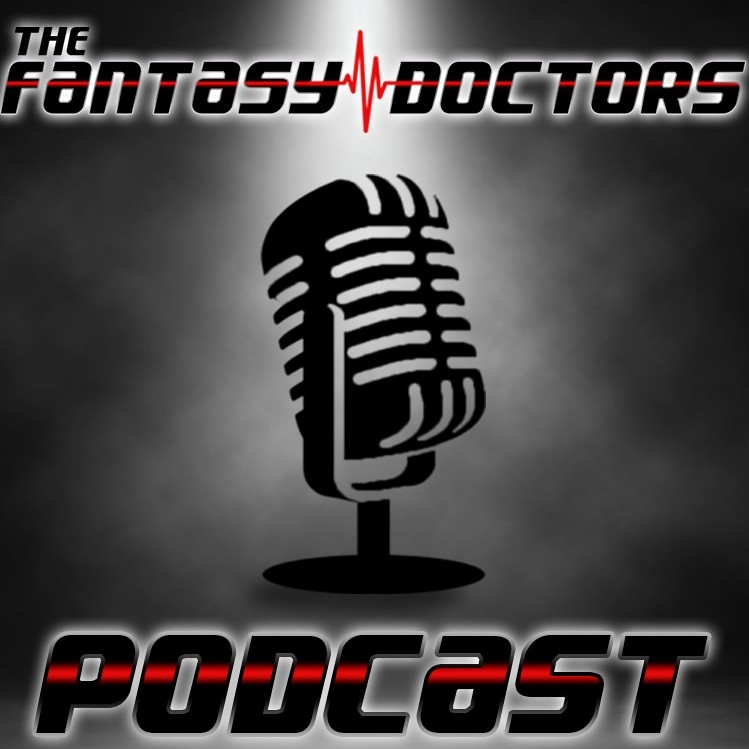 The Fantasy Doctors Show – Your Home for injury analysis and prop betting & Fantasy Football
NFL 2022 season is underway and we are here for all of your betting and fantasy football needs. We analyze player injuries and interpret the impact on the betting lines. Hear an update on recent highlighted player injuries from Dr.Morse. Then stick around as we discuss popular odds and our advice for top picks and bets for the coming games. Tik Tok star Calvin Wright aka The Proffet will be joining us at the end for his perspective on this week's props.
For entertainment purposes only
#fantasyfootball #nfl #nfl2022 #sportsbetting #fantasybetting #fantasyfootballadvice #2022fantasyfootball #nflnews #waiverwire #NFL #fantasyfootball #podcast #injurynews _____________________________________________________________________
BRAND NEW UPDATE!!! Check out the T.F.D. APP. It's the easiest way to stay up to date on all fantasy news, injuries & updates.
– See the injury report for FREE.
– Search through immediate news & notes
– Sift through team's beat writers
– Watch injury videos easily
– Search T.F.D. on the Apple and Google Play App Stores. ______________________________________________________________________________________________
Join the Premium membership on TheFantasyDoctors.com it offers so many benefits for only $7.99/month including: – weekly detailed injury reports – Private discord – weekly DFS & betting plays – full access to private videos ______________________________________________________________________________________________
Our Website is the ONE STOP SHOP FOR ALL THINGS INJURY-RELATED https://thefantasydoctors.com/ Go now, bookmark it and check it daily! ______________________________________________________________________________________________
This video used information from Sleeper, who Dr. Morse prefers as his choice for site to play fantasy football on. Check them out further here: https://go.slpr.link/FantasyDoctors ______________________________________________________________________________________________
Want to represent TFD in public! Now you can with our new merch items. Check them out here: https://the-fantasy-doctors.creator-s… ______________________________________________________________________________________________
Follow us on Social Media – Twitter / IG / TikTok / Facebook – @TheFantasyDRS @DrJesseMorse @seleneparekhMD @DLorenzDPT @Harjas_Grewal ______________________________________________________________________________________________
If you're interested in advertising with us, send us an email at: TheFantasyDRS@gmail.com