Episode 78 – Paying It Forward in MedTech with Marissa Fayer, Founder of HERhealthEQ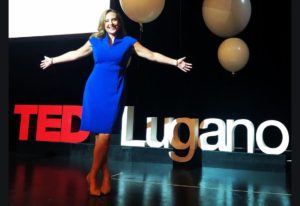 What percentage of death due to cervical cancer are in 3rd and 2nd world countries?  You will be shocked by the answer.  It is inexcusable considering how simple the test is to detect it.  HERhealthEQ is a non-profit organization that is a little different than what you may consider the typical medically related non-profit looks like.  Today, you will learn more about the inequity in women's health in 3rd and 2nd world countries and how Marissa's efforts contribute to bringing equity to underserved populations of women.  She frequently jokes that this journey started in a bar.  You will learn about that too. Marissa is also a successful MedTech engineering and business consultant.  By the end of the podcast you will have some ideas about how you can contribute to heath equity.
Most of you know that I am also the host of the MedTech Leaders community.  It is a place where professionals like yourself get together to share ideas and solutions and learn from subject matter experts.  Tell you what, for the month of February, all funds from new memberships will go to Marissa's HERhealthEQ.org.  Membership costs about 3 or 4 cups of artisanal coffee.  So, it is not expensive.  Seven new members will equal a $100 contribution.  I call that a win win. You can learn more at medtechleaders.net.
Be sure to look below for links to Marissa's HERhealthEQ website, her consulting website and her LinkedIn profile link.  If you like this podcast, please recommend it to a friend.  An easy way to do that is to share it using the share link in your preferred podcast app.
Now Go Win Your Week!!
Marissa Fayer LinkedIn Profile Link
Fayer Consulting website link
HERhealthEQ website link
Marissa's personal website link
Ted Newill's LinkedIn Profile link 
More Medical Device Success podcasts link
Medical Device Success website link 
MedTech Leaders Community link
Link to Ted's contact page