Episode 79 – Foundation of AI in Healthcare and MedTech with Jonathan Chen, MD, PhD, Stanford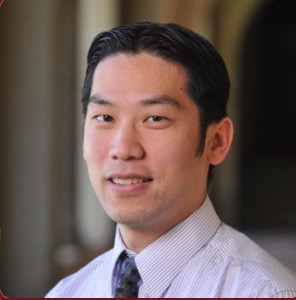 Let me start out with a factoid.  Every day…let me repeat those two words…Every day data from over 70 clinical trials and 11 systematic reviews are published.  How in the world are clinicians and hospital systems expected to keep up with that data to be sure they are delivering the best care for their patients? How are MedTech companies to know how they fit in?  To help us understand this huge issue is our guest, Jonathan Chen, MD, PhD, Assistant Professor of Stanford Department of Medicine and the Center for Biomedical Informatics.  Jonathan will help us out in this second episode related to Artificial Intelligence in medicine and MedTech.He is one of a new and unusual breed of clinicians that has extensive education and training in medicine and computer sciences and informatics.  I am calling this episode "Foundation of AI in Healthcare and Medtech" because we spend a lot of time talking about the key foundational elements for AI and where it may make the biggest difference related to our scarcest resource in medicine today.  That scarce resource is trained healthcare professionals. We will explore:
the difference between bioinformatics and medical informatics
recommender algorithms
the iron triangle of healthcare
"The decaying relevance of Clinical Data…"
"The Wisdom of the Crowd or the tyranny of the Mob"
what can be done with the masses of unlabeled data
and where does MedTech fit into all of this.
I recommend listening to Episode 77 – An introduction to AI in Medtech with Bertalan Meskó, PhD, The Medical Futurist.  Look to the show notes for links to Jonathan's LinkedIn profile and a couple books he recommends.  If you are like me, you may listen to podcasts at higher playback speeds.  I don't recommend that today.  Jonathan and I move quickly through a lot of information.  If you like this podcast, recommend it to a friend via the share link in your preferred podcast player.
During the month of February, all new membership fees to the MedTech Leaders community are being contributed to HERhealthEQ.org.  You learned about HERhealthEQ last week when I interviewed Marissa Fayer, the founder of this organization.  For those of you that don't know, MTL is an online community of MT professionals.  Annual membership costs about 4 cups of coffee and there is a free trial.  You can learn more at MedTechleaders.net.
Now Go Win Your Week!!
Jonathan Chen, MD, PhD, LinkedIn Profile link
Recommended Books:
Deep Medicine: How Artificial Intelligence Can Make Healthcare Human Again by Eric Topol, MD – Link
The Digital Doctor: Hope, Hype, and Harm at the Dawn of Medicine's Computer Age  by Robert Wachter, MD – Link
Ted Newill's LinkedIn Profile link 
More Medical Device Success podcasts link
Medical Device Success website link 
MedTech Leaders Community link
Link to Ted's contact page