Episode 80 – Big Roles for Inside Sales in MedTech with Mike Sperduti, CEO, Emerge Sales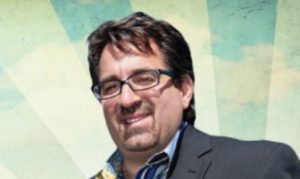 MedTech sales and sales processes have been dramatically reshaped by the pandemic.  Many of these changes will be permanent.  One such change is the recognition of the importance and effectiveness of inside sales.  Our expert guide on the subject is Mike Sperduti, CEO, Emerge Sales.  He will explain the importance of neurolinguistics in sales dialog architecture, the 3 myths of inside sales, the 5 key elements to successful inside sales programs and much more.  When I look at the span of MedTech technologies and the variety of customer stakeholders, I am hard pressed not to find a place where inside sales adds value to MedTech companies. Many of the big companies are using inside sales aggressively.  You will enjoy this entertaining and informative episode.
It's February!  The month of Valentine's Day.  I can't think of a better way to celebrate than to assist an organization dedicated to health equity for women in underserved areas of the world.  I am specifically talking about HERhealthEQ.org that was founded by Marissa Fayer.  Marissa was my guest in Episode 78.  During February, the membership fees for all new members of the MedTech Leaders community will be contributed to HERhealthEQ.  I call that a win win.  You can learn more at MedTechLeaders.net.  Membership costs about 4 cups of coffee and far less than a dozen roses and will help women in third world countries.
Now Go Win Your Week!!
The Medical Device Success podcast is ranked #2 in the top 20 medical device podcasts by FeedSpot.com https://blog.feedspot.com/medical_device_podcasts/
Mike Sperduti LinkedIn profile link
Mike's Emerge Sales website link
Ted Newill's LinkedIn Profile link 
More Medical Device Success podcasts link
Medical Device Success website link 
MedTech Leaders Community link
Link to Ted's contact page