Episode 81 – In the C-Suite with Joseph Mocanu, PhD, Founder, Verge Healthtech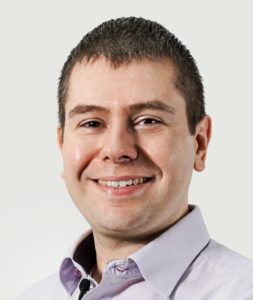 "Healthcare is super broken pretty much wherever you are living right now. What would the world look like if it wasn't?" Joseph is seeking out and funding the answers across five continents.  Read Verge Healthtech's statement of purpose…"Health is the world's greatest wealth. This is why we focus on investing in transformative innovations to make healthcare better. Not just for some, but for all. We are the world's first VC fund investing exclusively, and globally, in impactful healthcare technologies at the earliest stages."
This interview is timely because we are talking about funding enterprises that are having an impact on value-based care and utilize artificial intelligence.  As you know, these two subject areas are part of an overlapping series of episodes I am releasing now.
This is a super interesting interview where we cover a lot of ground:
From Joseph's career and how he got into impact investing,
What is scary about running a fund,
Examples of a couple unique products he has invested in,
Funding leadership,
Scaling challenges,
Components of leadership success and failures.
And…we diverge into science fiction healthcare with a brief discussion of Star Trek, The Expanse and the Book of Boba Fet.
Finally, for those of you that see this video, yes, I have a shaved head and puffy eyes. I had non-invasive procedure done called a HIFU thalamectomy.  More on that in another episode.  Oh…it seems to have been successful.
Now Go Win Your Week!!
Joseph's LinkedIn Profile link
Verge Healthtech's website link
Recommended book:
Ted Newill's LinkedIn Profile link 
More Medical Device Success podcasts link
Medical Device Success website link 
MedTech Leaders Community link
Link to Ted's contact page