Episode 83 – AI in Radiology and MedTech, a Researcher and Clinician's Perspective with Paul Yi, MD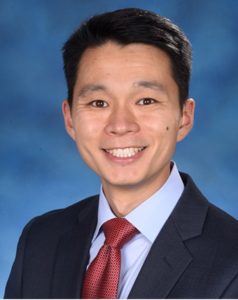 In 2016, Geoffrey Hinton, PhD, famous for his work on artificial neural networks said, "It is quite obvious that we should stop training radiologists".  Well…it just so happens that we are still training radiologists.  They are as important as ever. 
Today we get back to Artificial Intelligence in MedTech. To help us look at AI in radiology and MedTech is Paul Yi, MD, Director, University of Maryland Medical Intelligent Imaging Center.  It is also known as UM2ii which is pronounced "you".  In today's episode you will learn why AI is not going to replace radiologists and doctors in general, where AI is helping doctors right now, where it can contribute in the future and how MedTech can contribute and learn.  As usual, this is an information packed episode that will position you to better understand AI and how it can contribute to your future and your company's future.
Be sure to look at the show notes for links that Paul recommends.  And, if you like this podcast simply share it with a friend via the share link on your podcast player.
A little housekeeping.  In March as in February, all new membership dues for the MedTech Leaders community are going to be contributed to HERhealthEQ.org.  This is an organization that helps women in the third world with health equity by putting much needed medical equipment in a position to be of assistance in their health care.  In fact, I will match the dues of the next 10 people that join.  You can learn more about the community at medtechleaders.net.  It costs only about 4 cups of artisanal coffee annually.
More housekeeping.  We have rounded out one team for the Ukrainian MedTech Assistance Group. I would like to create one more team. No one knows when this terrible war will be over.  But we want to be ready to assist several Ukrainian MedTech companies the minute it is over.
Thanks for your patience with the housekeeping.  Both issues are important.
Now Go Win Your Week!!
Paul Yi, MD LinkedIn profile link
Recommended learning:
Deep Learning: A Primer for Radiologists link
JAMA Video on Machine Learning for Medical Image Analysis link
Recommended Newsletters:
Ted Newill's LinkedIn Profile link 
More Medical Device Success podcasts link
Medical Device Success website link 
MedTech Leaders Community link
Link to Ted's contact page