Episode 84 – In the AI C-Suite with David Golan, CTO and Co-Founder of Viz.ai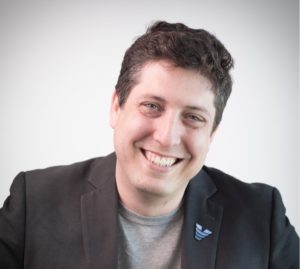 Then the FDA team had an "Aha!" moment! At first, the meeting didn't start off that well.  The FDA heard the term "artificial intelligence" and were immediately skeptical.  Then the Viz.ai team hit the pause button and said this was about speed to treatment for stroke, not necessarily doing a better job interpreting images. "Aha!!" The rest is history. What if your company could develop a product that reduces hospital stays by 2.5 days, demonstrates a 37% improvement at discharge from the hospital and a 40% improvement 90 days after discharge?  And, what if this product resulted in a 38% improvement in speed to treatment for a critical condition?  This life altering technology is offered by Viz.ai.  In today's episode we Zoom travel to Israel to visit with David Golan, CTO and Co-Founder of Viz.ai.  This is our fifth episode related to artificial intelligence in MedTech.  Not only is Viz.ai an amazing life altering technology, it is also a great story.  While artificial intelligence plays an important role in their technology, David explains that it is only part of the total product.
Don't forget that in the months of February and March all new member dues for the MedTech Leaders Community are being contributed to HERhealthEQ.org.  Furthermore, I am matching ten of these contributions.  Membership costs about the same amount as 4 cups of artisanal coffee.  Learn more at medtechleaders.net.
Check the notes below for links to the David's linkedin profile and Viz.ai website.  There will also be links to me in the event you have questions or feedback.  And, if you like this podcast, please share it with a friend using the share link in your podcast player.
Now Go Win Your Week!!
David Golan, PhD, LinkedIn link
Viz.ai website link https://www.viz.ai
Ted Newill's LinkedIn Profile link 
More Medical Device Success podcasts link
Medical Device Success website link 
MedTech Leaders Community link
Link to Ted's contact page