Episode 85 – Bringing AI into Healthcare Delivery with Ron Li, MD, Stanford University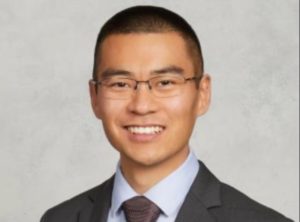 Some of you that are old enough will remember when doctors, clinics and hospitals were complaining about implementing electronic medical records which we now call EMR.  EMR then advanced and became Electronic Health records or EHR.  EHR is actually more powerful than EMR.  EHR is the term most of us use today. Then, if your product created a report or an image, your company was busy creating links to the electronic records so the report or image could be stored electronically.  Now we take all much of this for granted.
Our guest today says that even though EHRs were not intentionally designed to aid clinical informatics "without EHR we would have no AI in healthcare."
Today we dive into the mind of a clinician and researcher who is very involved in clinicial informatics and artificial intelligence.  Our guest today is Ron Li, MD.  Ron is a Clinical Assistant Professor Department of Medical and Hospital Medicine, Stanford University and he is the Medical Informatics Director for Digital Health and Artificial Intelligence Clinical Integration at Stanford Health Care. We learn about how a health care system is investing in efforts to design and implement programs and workflows that incorporate clinical informatics and AI to improve outcomes and reduce costs.  And, we talk about how MedTech fits in.
This is our 6th episode related to AI in MedTech.  We have at least one more.  If you have listened to most of these, you will have a good idea as to what is going on in the minds of clinicians, researchers, companies and providers.  This knowledge can help guide you in your career and/or your company's strategies related to informatics, deep learning and its products.  Do your products need an AI component to add more value or do they need to fit into a work flow that is being enhanced by AI?
Thanks for listening in today.  If you like this podcast, please refer it to a friend simply by using the share link on your podcast player.  If you want to learn more about the MedTech Leaders community, go to MedTechLeaders.net.
Now Go Win Your Week!!
Ron's LinkedIn profile link
Books Ron recommends:
Ted Newill's LinkedIn Profile link 
More Medical Device Success podcasts link
Medical Device Success website link 
MedTech Leaders Community link
Link to Ted's contact page