Episode 89 – In the AI C-Suite with Hila Goldman-Aslan, CEO, DIA Imaging Analysis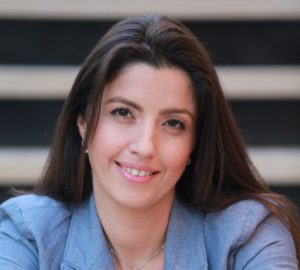 Today, we explore artificial intelligence in ultrasound with our guest, Hila Goldman-Aslan, CEO of DIA Imaging Analysis.  There is a lot of learning for professionals in this episode.  DIA Imaging Analysis is a company founded by 3 women.  The other two co-founders are Michal Yaacobi and Dr. Noah Liel-Cohen. We explore:
Hila's career and what positioned her for MedTech leadership
The founding, growth and challenges faced by DIA
Hila's view of the future of AI in MedTech
and Key learnings for MedTech professionals.
This is a story of imagination, determination and persistence.
In the show notes below I have links to Hila's Linked In profile and the DIA Imaging Analysis website.   And, if you like this podcast, simply share it with a friend using the share link on your podcast player of choice.  For those of you that want to know more about the MedTech Leaders community, go to medtechleaders.net.
Now Go Win Your Week!!
Hila Goldman-Aslan's LinkedIn Profile link
DIA Imaging Analysis website link
Ted Newill's LinkedIn Profile link
Medical Device Success website link
MedTech Leaders Community link
Link to Ted's contact page