Episode 90 – How does a CXO contribute to MedTech success with Skender Daerti, CEO, The Clinician Exchange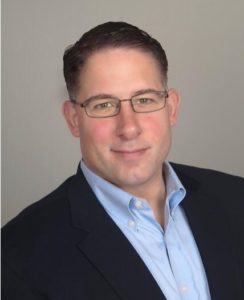 Do you know what a CXO is?  Do you know how a CXO can contribute to a company's prelaunch or commercial launch success?  By the end of this podcast you will have answers to both of those questions.  Today's episode is about an important new kind of service organization to MedTech and HCPs.  It is called a CXO.  You have heard of CROs.  Today you will learn about a CXO called The Clinician Exchange.  To help us understand how they work with MedTech and HealthCare organizations we will talk to Skender Daerti, CEO.  A CXO fits into the Customer Success equation of a small or large company.  It can also help a startup with upstream marketing and strategic planning or downstream implementation and scaling.  An example of an upstream service could be voice of customer during product development.  An example of downstream could be a training and e-learning program related to a device for a major hospital system.
Today we make a little history because it is the first face to face interview I have done for the podcast. Almost all my previous podcasts were done via Zoom. And that is why it is a podcast only and won't be turned into a YouTube video.  I have to say, it is more fun being face to face.  This is my first time working in this environment.  So, you may hear some background noise and our sound levels may not be the greatest.  We had to find a quiet spot in a busy hotel.  It is not an easy thing to do.  However, the content is very good!
By the way, I want to emphasize that even though The Clinician Exchange serves the MedTech industry, I do not get any compensation for this podcast.
If you like this podcast please recommend it to a friend via the share link on your podcast player of choice. If you would like to learn more about the MedTech leaders community, go to medtechleaders.net.
Links to Skender's linkedin prof and website will be in the show notes.  There will also be a link to the MedTech Business Academy podcast that I participate in with Skender and a crew of other MedTech experts like Barbara Strain, Mike Sperduti, Scott Alexander and Tom Hickey.
Now Go Win Your Week!
Skender Daerti's LinkedIn profile Link
The Clinician Exchange website Link
MedTech Business Academy podcast link on google
Ted Newill's LinkedIn Profile link 
More Medical Device Success podcasts link
Medical Device Success website link 
MedTech Leaders Community link
Link to Ted's contact page