Episode 92 – Win, Win, Win in the C-Suite with Wael Barsoum, MD, President and Chief Transformation Officer, HOPCo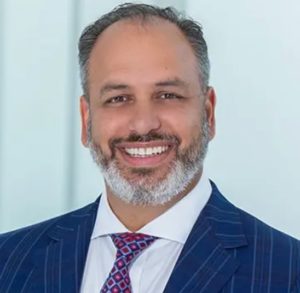 How does MedTech be part of the Win, Win, Win with providers, payers and patients as hospital systems move toward Value Based Care models?
The challenge of crossing the chasm between Fee For Service and Value Based Care intrigued Wael Barsoum, MD.  He wanted to play a more significant role in finding solutions to this challenge.  He started his career as an orthopedic surgeon.  With the guidance of mentors like Joseph Iannotti, MD, PhD (currently Chief of Staff, Cleveland Clinic); Joe Hahn, MD (retired Chief of Staff, Cleveland Clinic); Marc Harrison, MD (now President & CEO Intermountain Health) and others he became an operational leader at the Cleveland Clinic.  He ultimately became the President and CEO of the Cleveland Clinic in Florida.  He "retired" from the Cleveland Clinic and became the President and Chief Transformation officer at Healthcare Outcomes Performance Company…also known as HOPCo.
We dig into Wael's very interesting career, HOPCo's 3 verticals, Value-Based Care, how MedTech companies can be part of the win-win-win, Stryker as an example of a company with the right culture, who is MedTech's real customer and more.  There is a lot of great guidance in this episode.
Now Go Win Your Week!
Wael Barsoum, MD LinkedIn Profile link
HOPCo website link
Transforming Healthcare Podcast  – Search for it on your favorite podcast site. I found it easily on Apple podcasts.
Ted Newill's LinkedIn Profile link 
More Medical Device Success podcasts link
Medical Device Success website link 
MedTech Leaders Community link
Link to Ted's contact page