The Ortho Show was born from a passion to share remarkable, insightful, educational and just plain entertaining stories from the world of orthopedics.
Benjamin Young 
Over my many years working in the medical device sector I've had the good fortune to work with some of the industry's most respected orthopedic surgeons. I'm excited to use The Ortho Show to share the amazing stories of some of my friends and colleagues I've met along the way. I genuinely hope you enjoy it and find something of value within these episodes.
Micah Nicholls
Prior to my involvement in orthopedics, I worked first as an electronic engineer in Silicon Valley and then, after retraining in the UK, as an osteopath. For the past 11 years I've been doing research in orthopedics both in academia and for industry. I look forward to bringing you conversations with some of the great minds I've had the pleasure of meeting during this time.
Theme music by Kevin Pollard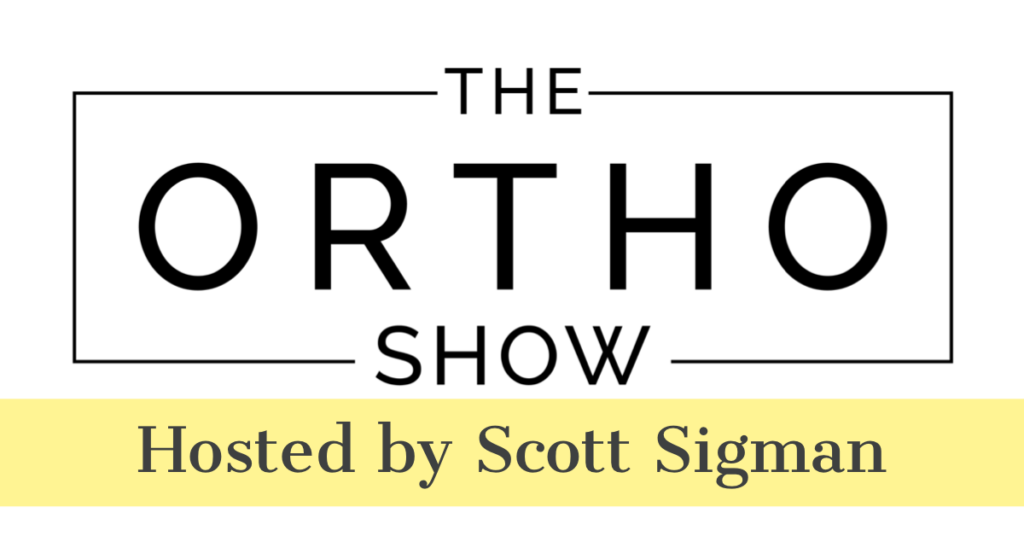 This episode is brought to you byOrthoLazer.
Dr. Jacob Kirsch is an orthopedic surgeon specializing in shoulder and elbow and is an attending physician at New England Baptist Hospital.He is particularly interested in complex problems of the shoulder requiring shoulder replacement, sports related injuries, shoulder instability with bone loss, irreparable tendon tears and failed previous surgery. Dr. Kirsch is going into his third year in practice and already has 54 publications and 14 book chapters.
Topics include:
-Dr. Kirsch completed his orthopaedic surgery residency at the University of Michigan, where he was awarded a resident teaching award for his dedication to educating his peers. While at Michigan, he also served as a team physician for the University of Michigan Men's Basketball team for several years. He's a Wolverine now proudly wearing Michigan sports gear.
-Dr. Kirsch also received advanced international training in shoulder surgery from world-renowned experts in Lyon, France. Dr. Kirsch then completed a fellowship in shoulder and elbow reconstruction at the Rothman Institute in Philadelphia, Pennsylvania.
-He gives advice for orthopedic surgeons going into practice and what's important to look for as you're starting your career. Dr. Kirsch also discusses the importance of social media, networking, building your brand and joining societies and committees to be successful in your practice.
-Dr. Kirsch also discusses the importance of evidence-based medicine, as seen in his massive number of publications in his short career.
Find out more from Dr. Jacob Kirschhere.